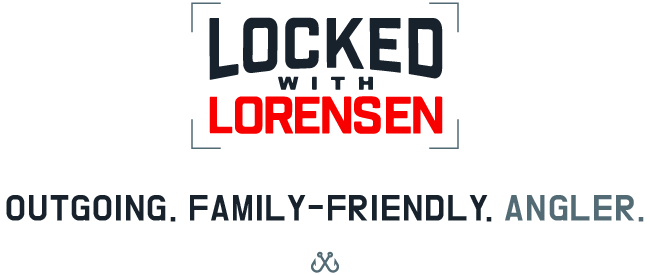 Salmon, steelhead and brown trout
Season: September to may | Trip Length: 6 hours to 8 hours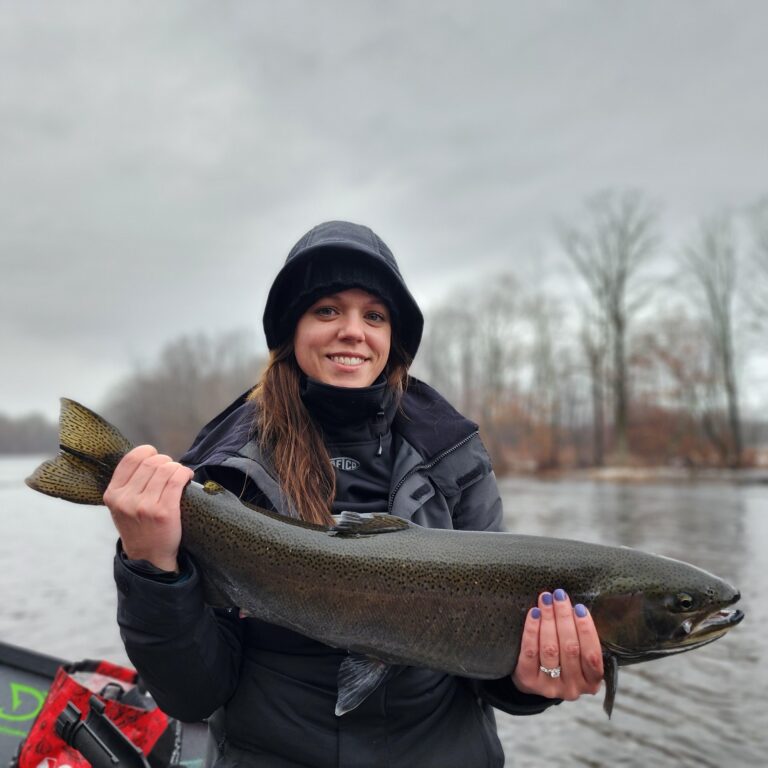 Salmon and trout trips are our most popular trips that are often filled with a lot of drag screaming adrenaline pumping action. There's nothing like fighting a 25lb salmon on light tackle or having a steelhead crush your bait and peel off 50 yards downstream. These trips are truly opportunities to catch a fish you will never forget!
During  September-October we have the opportunity to target salmon all day and even during the night as they begin their migration. Once the fish are highly concentrated throughout the river system, we concentrate our efforts on the river using the drift boat and wading. Using the drift boat allows us the ability to cover a lot of water and access spots that shore fisherman aren't able as we work our way down the river. If a drift boat isn't for you, don't worry as we offer walk-in and wade trips (waders required) that will have your drag screaming just the same. 
Our favorite times to specifically target brown trout is the month of November into early December although throughout the whole winter and into spring they will sporadically end up on the end of our line.
 Steelhead fishing is great from late October to May with Late October, November, and April being some of the most popular time periods with plenty of hungry fish and mild weather.
On this trip we specialize in using spinning, fly, back trolling and centerpin gear to target these fish so if there is something specific you would like to learn or experience please let us know prior to your trip.
We do most trips using the drift boat with heaters to help keep everyone stay warm but we do offer wading trips for anyone who decides the drift boat isn't for them. Most of these trips take place on the world famous Salmon River but we will sometimes chase the hot bite to Oswego River and nearby tributaries.
On these trips we will target salmon, steelhead and brown trout.
Salmon season is September through October and the average fish is 15 to 25lbs – with 30lbs being very common. For most of the month of September we target these freshwater predators entirely out of the drift boat as they are entering the river from the lake. As we get closer to and all throughout October we will be hunting these river monsters down throughout the entire river system.
Steelhead and Browns season is the end of October through April and the average fish is 5 to 12lbs with 15lb plus fish showing up throughout the season. For Late October through April we mainly fish entirely out of the drift boat for steelhead and browns as they spread throughout the river gorging themselves on eggs and preparing for their spawn.
Everything you need to fish is included in your trip. Waders are recommended for most salmon fishing trips and if you are not sure if you will need them then please ask during booking. We ask that you arrive dressed for the weather conditions, have a valid NYS license and bring any snacks or drinks you might want for the day.
Absolutely no experience is required and children and families are always welcome!
2 person trip 6 hours – $400
2 person trip 8 hours – $450
3 person trip 6 hours – $600
3 person trip 8 hours – $650

Contact us if you have any questions about a trip or about making a special trip to better suit your needs.